Xiaomi Mi Pad 5 Teaser with Keyboard Accessory
Just a few days before the Mi Pad 5 is officially announced, Xiaomi has released yet another teaser image. With rounded corners and leather texture on its surface, this teaser image depicts the tablet and a keyboard accessory that will be released soon.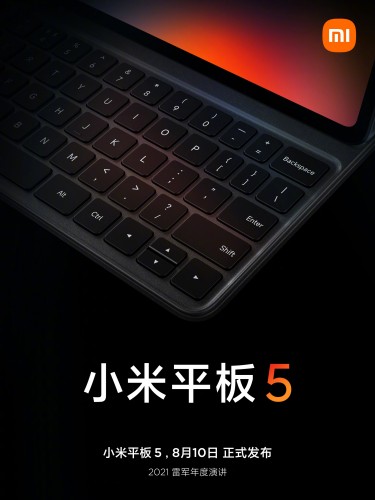 There aren't much specifics known about the Xiaomi Mi Pad 5 at the present, but a previously shared graphic from the company stated that the tablet will enable stylus functionality. Another feature that stood out was the flat frame with an antenna line on the side, which indicated a metal construction with LTE/5G connectivity.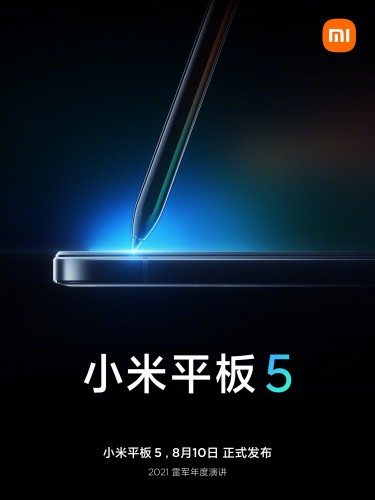 So far, that is all that has been publicly confirmed, but some previous reports referencing rumors suggested that the Mi Pad 5 series would have three different variants. This would include the Mi Pad 5, the Mi Pad 5 Pro, and the Mi Pad 5 Lite, among other models of the Xiaomi Mi Pad. There may even be a fourth model, although it may be a Redmi tablet with an even lower price tag, as opposed to a smartphone.
The Mi Pad 5 tablets are expected to have 10.9-inch LCD screens with a 120Hz refresh rate and a 240Hz touch sampling rate, which will make them excellent for playing games. Qualcomm's Snapdragon 870 processor is believed to power the vanilla and Pro variants, while the Lite model is expected to be powered by the Qualcomm Snapdragon 860 processor.
All of these tablets, as well as the Xiaomi Mi Mix 4, will become officially available on August 10.
Follow Newsline.pk on Facebook, Twitter, and Instagram.
Do you have something to say to the story? Please share it in the comments section below.